We hold events every month for marketers, business owners, and professionals in Rhode Island. Find our latest here.
If content is king, then how can you produce consistent, quality content without becoming a slave to its demands? Your website and blog may look fantastic, but it still needs words!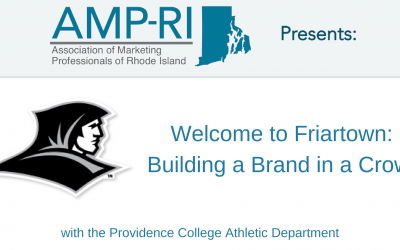 AMP-RI presents... Welcome to Friartown: Building a Brand in a Crowd with Providence College Athletic Directors Ashlee Magosin & Brian Catinella      Join us for a presentation from...  Our guest speakers, Ashlee Magosin, Associate Athletic Director for Business...