We hold events every month for marketers, business owners, and professionals in Rhode Island. Find our latest here.
Learn about marketing strategies that can help entrepreneurs, innovators, and corporate marketing teams become more effective.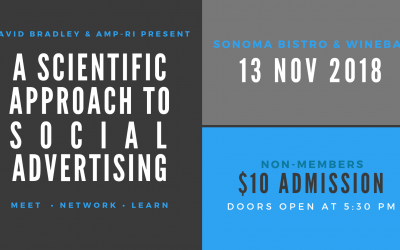 AMP-RI presents... A Scientific Approach to Social Advertising Learn the Processes to Careful and Meaningful Testing and Iteration That Makes Advertising Exponentially More Effective Featuring Marketing Author David Bradley "Our advertising isn't working." I can't...