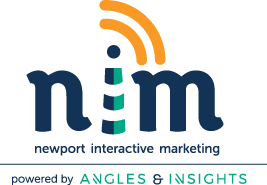 Join us at this FREE networking event!! 
Learn more and RSVP here! –>>> https://www.eventbrite.com/e/annual-110-networking-with-newport-interactive-marketing-registration-62954928887
 From #NIMRI:
Join #NIMRI for its 10th annual networking night!
SIREN Women's Cooperative & Newport County Chamber Connections will be joining #NIMRI for this 100% networking event.
Every year #NIMRI gathers together networking leaders from across New England to connect, collaborate, and enjoy a fun evening together! 
Meet our co-hosts:
The Newport County Chamber of Commerce is a nonprofit organization with over 1,000 member companies, and more than 50,000 workers throughout the Newport County and surrounding Rhode Island areas. It is known as one of the largest business advocacy organizations designed to enhance the business, civic and economic vitality of Newport County and greater Rhode Island.
Discover Newport promotes travel and exploration of the city of Newport and Newport County through PR campaigns, targeted advertising, trade shows, and more. Whether it's business or pleasure, they know exactly what you need to make the most of your stay on the beautiful Classic Coast.
AMP-RI, the Association of Marketing Professionals of Rhode Island, holds monthly meetings with expert speakers of marketing, media, PR and more. Their mission is to work together and learn together, bringing together some of the best speakers and professionals of Rhode Island and Southeastern Massachusetts. 
SIREN is comprised of professional women who organize events, seminars, and networking opportunities in order to enhance their personal and professional lives and support local women.They look for business opportunities, creative projects, and service work that will bring meaning and fulfillment to their lives. They also strive to support and enrich the lives of women outside of the SIREN circle.
Providence Geeks brings together Rhode Island's digital innovators with community events. They host events centered around new devices and start-ups, digital art, web services, business models, and much, much more! They provide opportunities for information and technology thinkers to become leaders through collaboration and connection. 
Meeting new people is key to any business, whether it be a start-up or the oldest nonprofit in the area. At a #NIMRI networking event you may find that one person who can build a partnership with your brand, offer essential marketing intel, or connect you to the biggest name in your field.
Enjoy sunsets and drinks over Newport Harbor from atop of the Hotel Viking, while catching up with friends and partners. Feel free to bring friends who may want to know more about Newport Interactive Marketing and collaborating networking groups – the more the merrier! Spots fill up quickly, so be sure to register on the Newport Interactive Marketing website.
Networking begins at 6 PM 
Many thanks to our venue sponsor The Hotel Viking!
Valet and street parking available 
---
FAQs
Do I have to bring my printed ticket to the event?
(NIM Event is Free!) If you pay at least 24-hours in advanced, no. We will keep a record of those who purchased a ticket at the door and confirm your payment then.
Can you tell me a little more about what to expect?
Sure! We meet for about two hours, but follow a typical flow: between 5:30 – 6:10 people arrive, grab some appetizers, and network with others; from here, our guest speaker will present and take questions until about 7:15pm. At this point of the night, our program is complete, but you are welcome to stay and chat longer, or spend time at the restaurant or bar as much of the crowd will do.
How does AMP-RI membership work?
Annual members pay a single, $60 fee for the year and attend all events free! That's a great value financially. However, you also get great benefits such as discounts to special seminars, free exposure through our website, and access to a network of over 500 local professionals and business owners to post job opportunities or share your own resume.