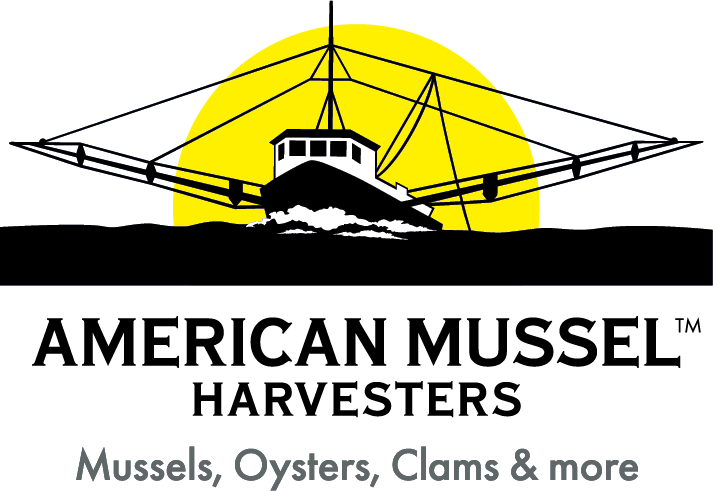 Join us for a tour and brief lecture featuring Jane Bugbee, AMH Vice President, and Greg Silkes, AMH General Manager
---
Our guest speakers will show us how AMH has grown since 1986 with innovation, technology, processes and marketing in an ever changing landscape. Attendees will go on a tour of the Quonset facility and learn about American Mussel's proprietary Restaurant Ready ® process. We may even get a tutorial on how to shuck an oyster too! 
We highly recommend wearing comfortable, closed-toed shoes for this tour and lecture as the floors will be slippery and there will be shell remnants. 
---
When: Tuesday, May 14, 2019 from 5:30 – 7:15pm
Where: American Mussel Harvesters, 165 Tidal Drive North Kingstown, RI 02852
Please keep an eye out for parking instructions and other need-to-knows in future emails.
---
About Our Speakers
Jane Bugbee, a graduate from URI, is the Vice President of American Mussel Harvesters. Alongside owner Bill Silkes, Jane is a founding member of AMH, having helped establish the boat-based harvesting business in the 1980's. As the business began to grow, Jane played a major role in moving AMH on the pier in the historic fishing village of Galilee, Rhode Island. 
Greg Silkes, a graduate of Fairfield University, is the General Manager of American Mussel Harvesters. As the oldest son of Bill Sikes, Greg has been involved within the business side of AMH throughout his lifetime, playing a pivotal role in the development of AMH as a brand. 
About The Company
American Mussel Harvesters farms, harvests and processes live shellfish using sustainable farming techniques and systems.  AMH is a multi-generational company driven to distribute tasty, nutritious and easy to prepare mussels, oysters, clams and more.
Find out more at: http://www.americanmussel.com/ 
---
FAQs
Do I have to bring my printed ticket to the event?
If you pay at least 24-hours in advanced, no. We will keep a record of those who purchased a ticket at the door and confirm your payment then.
Can you tell me a little more about what to expect?
Sure! We meet for about two hours, but follow a typical flow: between 5:30 – 6:10 people arrive, grab some appetizers, and network with others; from here, our guest speaker will present and take questions until about 7:15pm. At this point of the night, our program is complete, but you are welcome to stay and chat longer, or spend time at the restaurant or bar as much of the crowd will do.
How does AMP-RI membership work?
Annual members pay a single, $60 fee for the year and attend all events free! That's a great value financially. However, you also get great benefits such as discounts to special seminars, free exposure through our website, and access to a network of over 500 local professionals and business owners to post job opportunities or share your own resume.