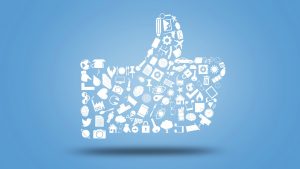 AMP-RI presents…
Social Media Marketing: The Good, The Bad, and The Ugly
Featuring a Panel of Social Media Experts
Nicole Eller, Alicia Piazza, Taylor Cacciola
Social media is a fast-paced, ever-changing, yet unavoidable part of the marketer's toolbelt. But with conflicting advice on best practices, social strategies, branding, and more, how does one figure it all out? How do you know if it's working? What's the best way to market yourself on social media?!? We need answers!
Lucky for you, AMP-RI is bringing together a panel of three local experts to answer as many of your questions as possible! Join us for a lively and informative discussion on Social Media Marketing: The Good, The Bad, and The Ugly.
---
About Our Panel Experts
Nicole Eller
Nicole Eller is the founder of Ginger Green Marketing, a social media agency that helps small business professionals in service-based industries build relationships and expertise on LinkedIn and other social media platforms.
Alicia Piazza
Alicia Piazza is owner and founder of Custom Marketing Solutions, a local social media company. Her team works with businesses of all types, helping them leverage the power of social media & digital marketing to grow. Custom Marketing Solutions offers social media management, paid social media ads, email marketing, building online funnels, reputation management and digital strategy.
Taylor Cacciola
Taylor Cacciola is a senior consultant with Namra Consulting Group, a firm that provides social media management that not only saves you time by posting on social media for you, but optimizes your entire digital presence, ensuring you get the most out of your business' "Online Personality."
---
When: Tuesday, September 4th, 5:30 – 7:30pm
Where: Sonoma Bistro and WineBar, North Kingstown, RI
Parking is included! Free parking in the Sonoma's lot
Appetizers will be served and a cash bar will be available!
---
FAQs
Do I have to bring my printed ticket to the event?
If you pay 24-hours in advanced, no. We will keep a record of those who purchased a ticket at the door and confirm your payment then.
Can you tell me a little more about what to expect?
Sure! We meet for about two hours, but follow a typical flow: between 5:30 – 6:10 people arrive, grab some appteizers to snack on, and network with others; from here, our guest speaker will present and take questions until about 7pm. At this point of the night, our program is complete, but you are welcome to stay and chat longer, or spend time at the restaurant or bar as much of the crowd will do.
How does AMP-RI membership work?
Annual members pay a single, $60 fee for the year and attend all events free! That's a great value financially. However, you also get great benefits such as discounts to special seminars, free exposure through our website, and access to a network of over 500 local professionals and business owners to post job opportunities or share your own resume.